...please join us in the fight against Autism!
About Us: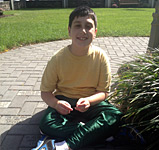 Autism now affects 1 in 68 children. We are a family run volunteer organization of parents and volunteers who have children and adults with autism spectrum disorders.
We hope you will find it in you hearts to support us again in our efforts. T Off 4 Autism funding is used for the following purposes:
Funding research to find a cure for Autism.
Funding a wide assortment of events designed to help affected families.
Support local Long Island families affected by Autism.
Build and support a Group Home for people with Autism.
Here's where your donations have helped: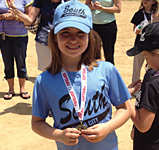 NSASA – the Long Island chapter of The Autism Society of America which supports over 1400 families on Long Island. Their charter includes:
Helping children and families affected by Autism lead better and fuller lives in the local community.
Sponsoring a wide assortment of events designed to help families enjoy life through group activities.
Providing education and advocacy conferences to educate professionals and families in the Autism community.
The Mental Health Assoc. of Nassau County – a non-profit organization dedicated to improving mental health through advocacy, education, program development, and the delivery of direct services. MHANC currently operates two residential group homes in Nassau County for both children and adults with Autism.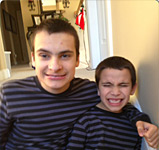 Autism Speaks – the largest Autism Awareness Organization whose efforts focus on:
Funding research to find a cure
Increasing awareness that Autism is permeating our society
Advocating for government intervention to help families cope with the financial burden of Autism
Life's WORC – provides comprehensive support to people with developmental disabilities including intellectual challenges and people with autism. The agency manages 36 homes and offers 14 non-residential programs throughout Nassau, Suffolk and Queens Counties, providing services to over 1,500 individuals and their families. In April, 2015, Life's WORC opened the Family Center for Autism (www.FCAutism.org), providing 50 plus programs for individuals and families with autism. 91% of the money received by Life's WORC is spent directly on the individuals in their programs.
Your participation in T Off 4 Autism will help support these great organizations.
Sign up today!